Find a Solution
Enter a few simple details below, and we'll give you an instant suggestion of the system you might need.
1
Which type of home do you have?
2
How many rooms does it have?
3
Do you want to heat/cool your whole home,
or individual rooms?
Whole Home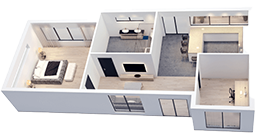 Individual Room(s)

4
Which rooms do you want to heat/cool?
5
How does your house feel?
6
How do you currently heat your home?
7
Which of these spaces does your home have?
8
Is your home insulated?
9
Do you experience condensation or mould?
10
Do you have a ventilation system?
Enter your details and send